Clearance Round Clear Sided PET Packaging With Tin Lid
Colour: Clear / Silver Lid
Lid type: Lever
Material: PET / Tinplate
Style: Clear sided packaging
Features: Metal handle
| DIMENSIONS | VOLUME | BOX SIZE |
| --- | --- | --- |
| 75 (D) x 75 (h) mm | 250 ml / 8.8 fl oz | 48 units |
*Please note, measurements are external from curl to curl and are in millimetres (mm).
This product is in clearance as the line is being discontinued.
Clearance Round Clear Sided PET Packaging With Tin Lid
| This round clear sided PET packaging is designed to resemble a paint tin. The packaging features a tin lever lid and decorative handle. The clear sides of the tins are perfect for showing the products inside, and it can be used for a wide range of goods such as confectionery, gifts and trinkets.
This product is in clearance as the line is being discontinued.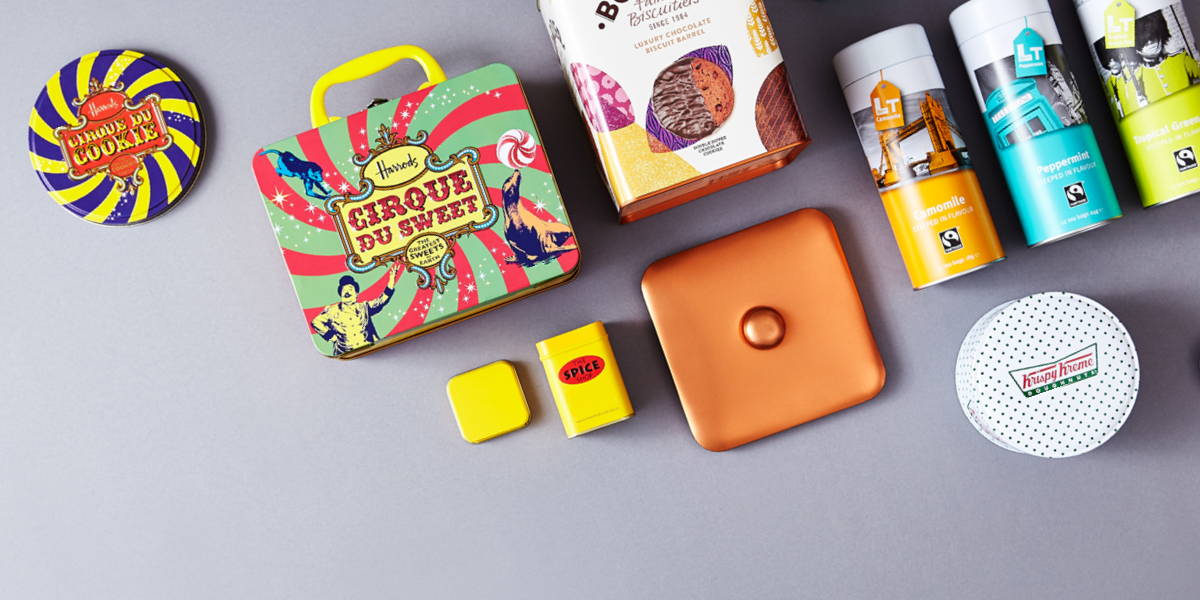 Looking to customise your tin? It's never been easier to create unique packaging for your product. We offer label printing starting from 500 labels or fully printed bespoke tins from 3000 units. Find out more below.
Do you need a sample to test? To order a sample, simply select the 'sample' option from the drop-down menu labelled 'Sample/Box'. A maximum of 10 samples can be ordered. Each sample is individually priced and a shipping charge of £3.00 applies at checkout.
You will receive a £6.00 voucher to spend on future orders over £30.00 when you order a sample.
Need some help? Talk to our team about any questions you may have or choose from one of our help links below.
Delivery Charges
We offer worldwide shipping with superfast turnaround of your order.
How to Order
Order quickly and conveniently online or speak to our team.
Want to Know More?
Download our brochure and price list.
Speak to our Team
Need more help? Speak to a member of our team.