Case Studies
Case Studies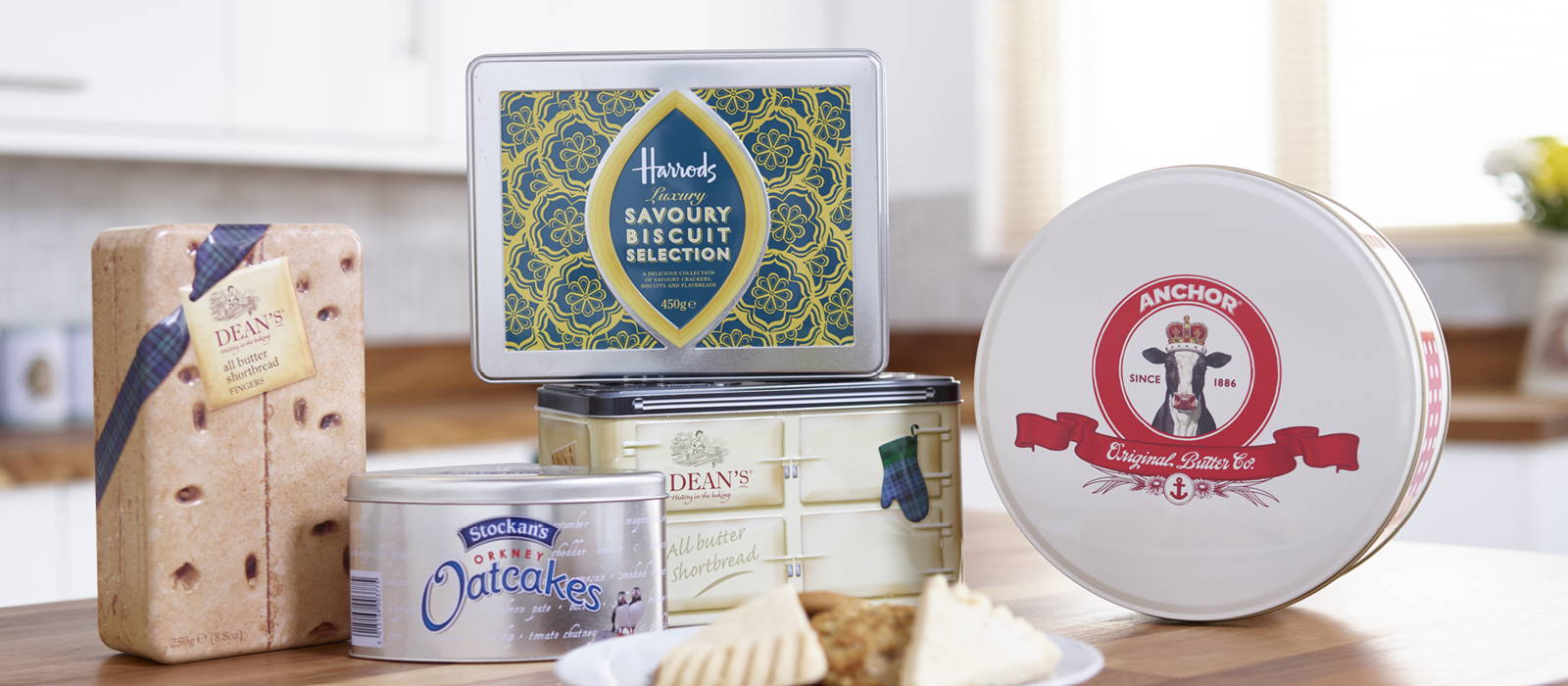 Custom and Ready-Made Stock Tin Packaging Case Studies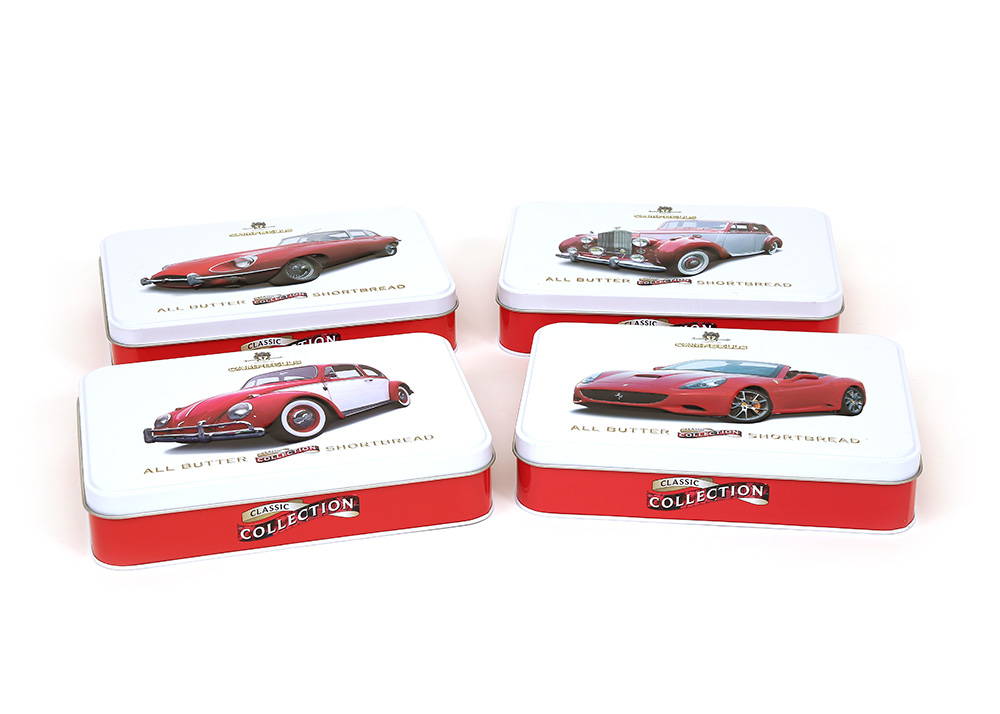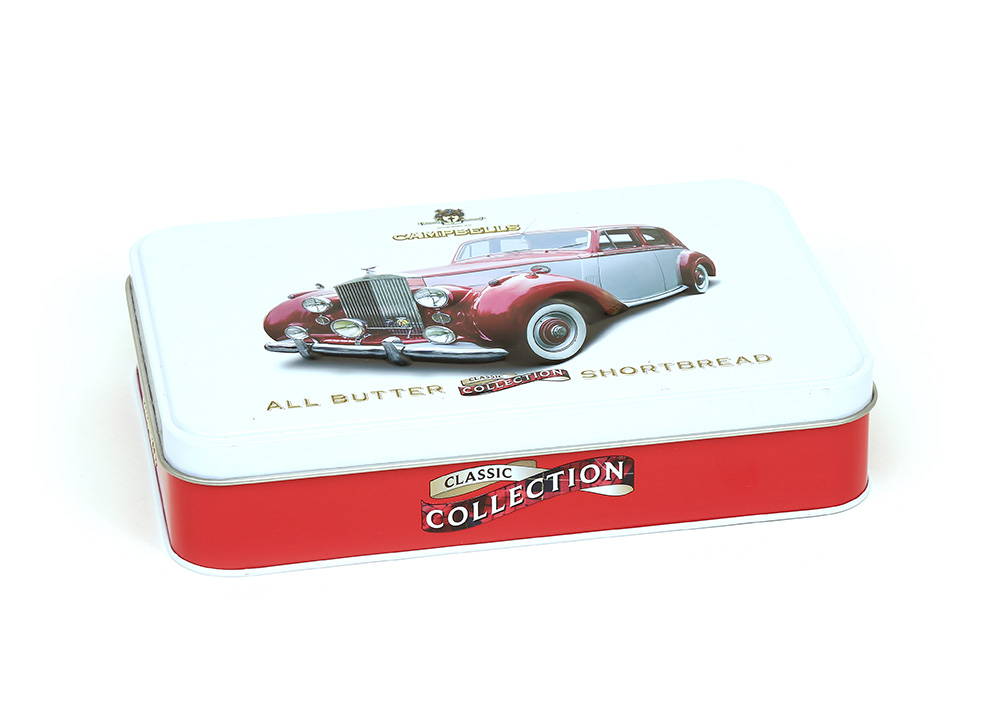 Campbells has been making shortbread since 1830 and is the oldest Scottish bakery. As a heritage brand, the company focuses on creating premium shortbread for the gift market and exports its products across the globe.
THE CHALLENGE
Campbells focuses on developing a number of unique product lines for its shortbread. It sees the packaging itself as an integral part of the overall appeal to consumers. The designs of the tins are specific to an individual audience and Tinware has worked with Campbells to develop all its ranges from the His & Her Collection through to a novelty bus tin.
THE SOLUTION
A deep 3D emboss technique can be used to give packaging a sense of movement. For Campbells classic car collection, we used this deep emboss so that each car appeared to be driving forward to meet you off the packaging itself.
For their luxury tin range a classic design using rich colours and heavy embossing makes the product tactile, inviting consumers to touch and helping the tins stand out on the shelf at point-of-sale.
The unique design of Campbells tins alongside the reusability of tin itself combines to encourage consumers to purchase and collect full product lines.
WHAT CAMPBELLS SAY:
"As a long time satisfied customer of Tinware Direct, I can say that the service has been impeccable, with no missed deliveries over many years and would recommend them, without reservation, to anyone looking for a reliable and well-priced tin supplier."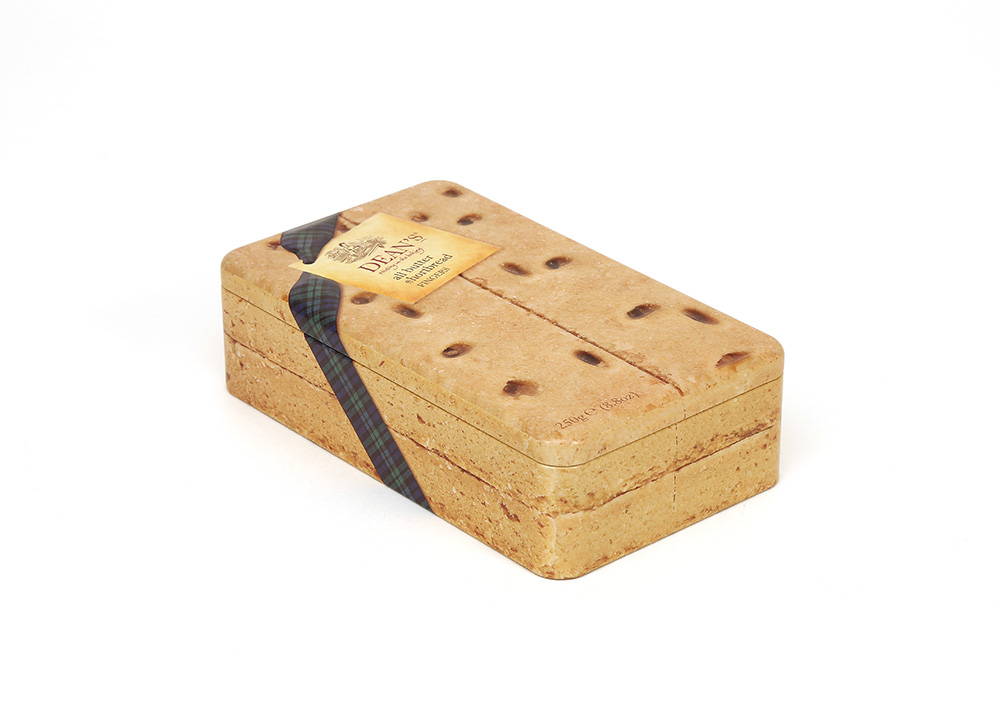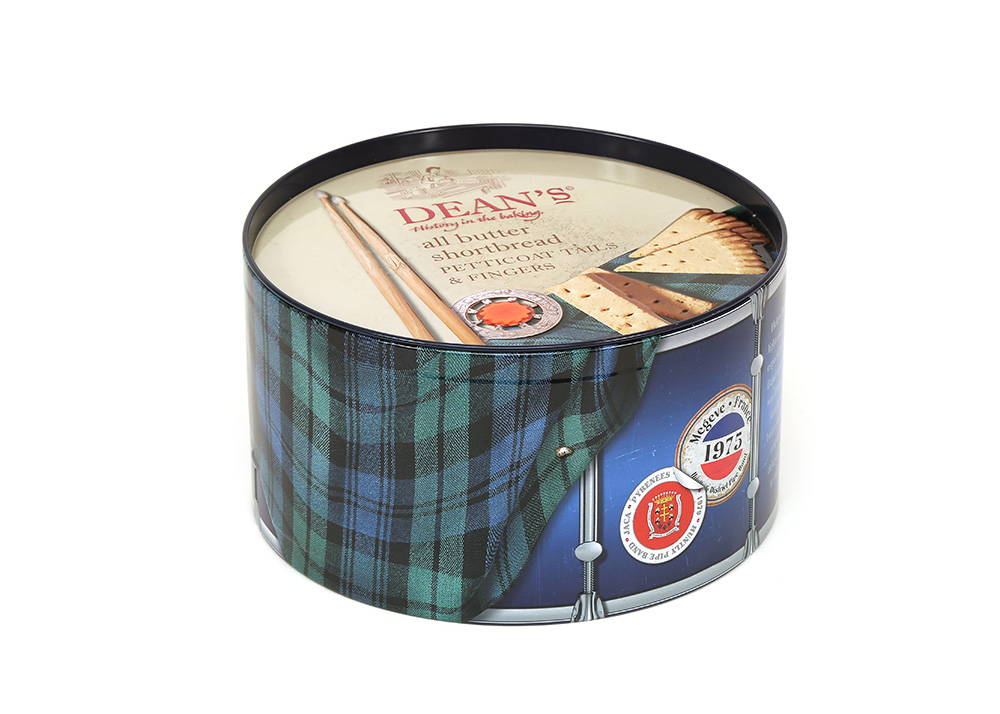 Dean's is a family run business that exports its products around the world. The company prides itself on using time honoured handcrafted baking methods, and is recognised as one of the leading premium quality Scottish shortbread brands.
THE CHALLENGE
Dean's wanted to create a range of packaging for their famous All Butter Shortbread aimed at the gift and tourist markets. This meant developing high quality novelty packaging which would appeal to a wide audience.
THE SOLUTION
The versatility of tin means it can be moulded into a range of complex shapes and sizes, perfect for creating a unique and novel product. Consumers also instantly believe that tin is superior giving products a luxury feel. This made it the ideal choice for Dean's.
Tinware worked with Dean's to create three different novel tins in a shape of a drum, an old-fashioned cast iron cooker and a shortbread finger. Using a range of techniques and embossing the finished products were instantly recognisable.
WHAT DEAN'S SAY:
"Tinware Direct have firmly established themselves as our No.1 tin supplier due to their excellent service levels and competitive pricing."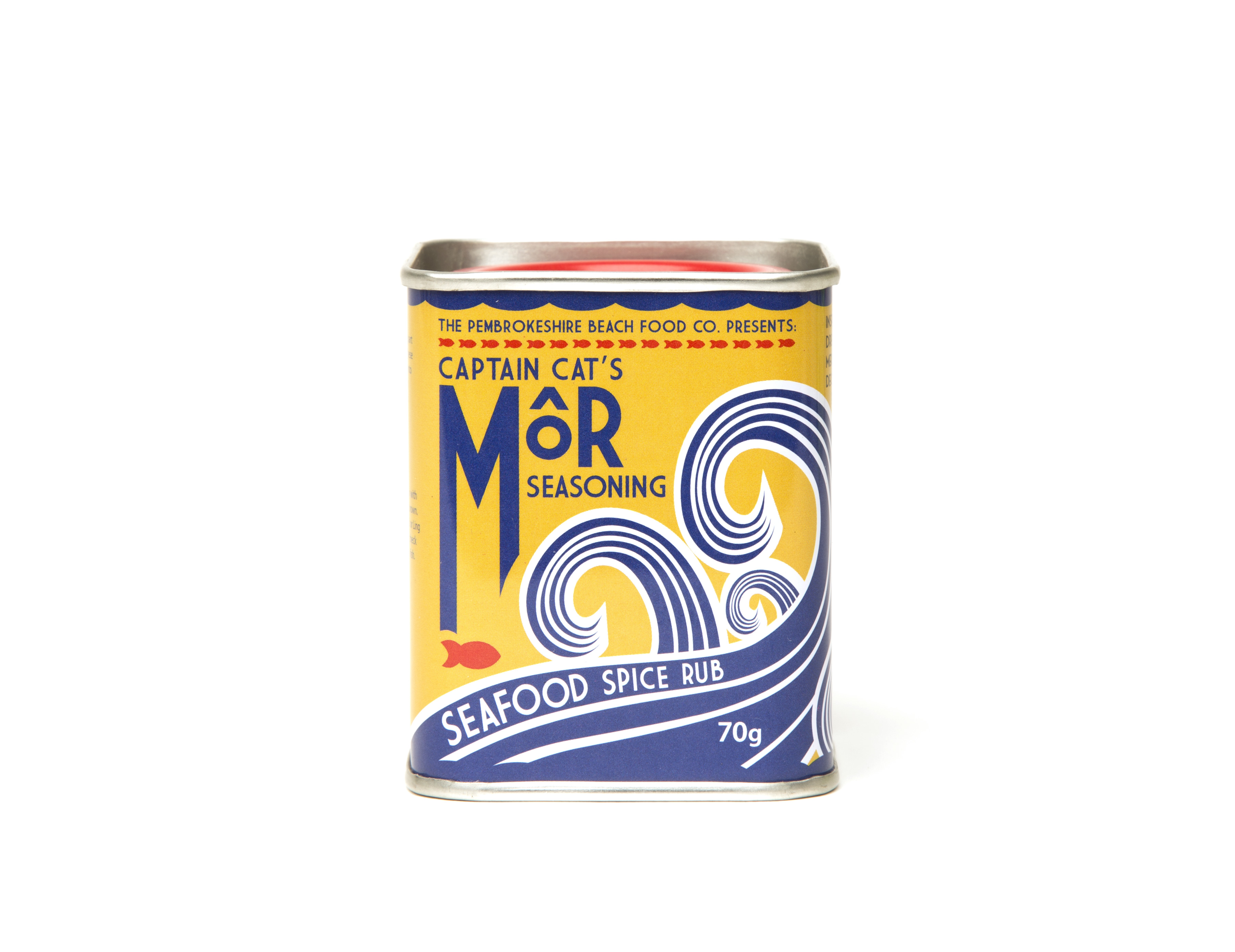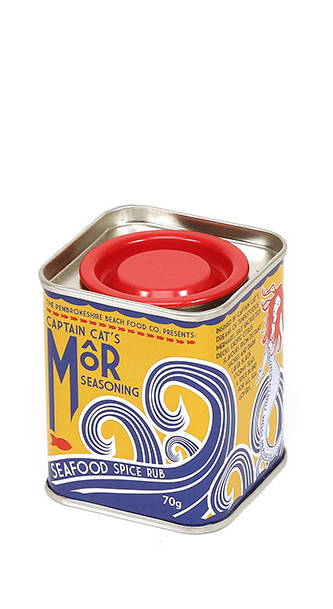 The Pembrokeshire Beach Food Company was founded on bringing innovative products to customers which cannot be found elsewhere. It was their desire to present local seafood and seashore foraged ingredients in innovative and exciting ways.
Their aim is to bring a little bit of the beach to their customers, wherever they are.
THE CHALLENGE
The Pembrokeshire Beach Food Company sought to find packaging which was high quality for their Captain Cat's Môr seasoning, a special blend of spices which Marks & Spencer had agreed to stock on the shelves.
In line with the overall ethos of the company, they wanted to select packaging which was in line with their overall sustainability and ethical policy.
THE SOLUTION
It was important to develop a tin which reflected the company's unique proposition with materials sourced ethically and sustainably. Tinware Direct's own sustainability policy matched well with Pembrokeshire's ethos.
The product itself had to be loose in the tin which required an air tight seal for freshness and security, so a lever lid was selected as the most appropriate. As this was Pembrokeshire's first metal packaged product, Tinware's development team were instrumental in providing guidance on the most suitable solution to contain the product.
Samples of the tin were produced to colour match and test and once approved the tins were manufactured.
WHAT THE PEMBROKESHIRE BEACH FOOD COMPANY SAY:
"The customer service you receive from Tinware is exceptional, you can trust that they will do their best for you and your product, and they let you know what's happening every step of the way."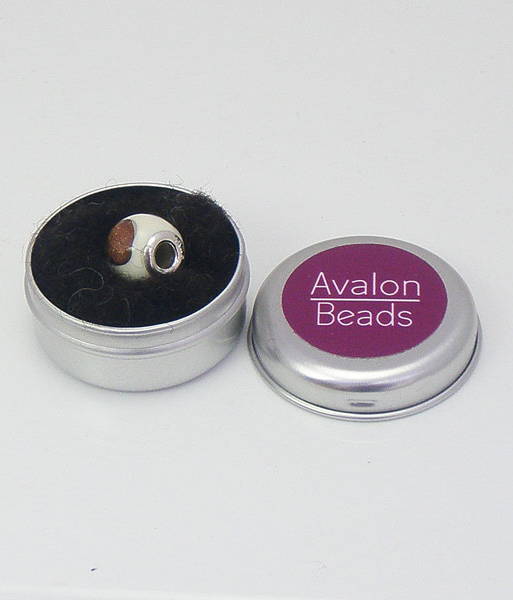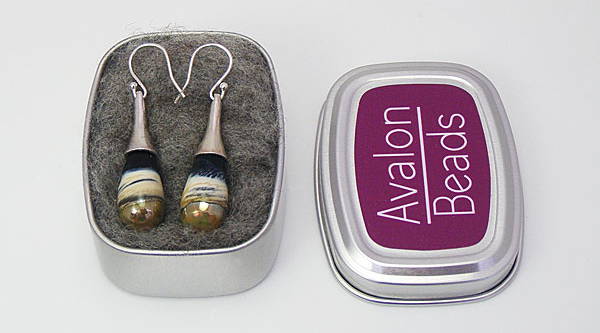 Avalon Jewellery is a small artisan business that makes a wide variety of unique Jewellery products as well as some exclusive one-off items.
The Challenge
As a small artisan business, Avalon Jewellery wanted to find an attractive high-end packaging item that was low-cost, could be ordered in small quantities and suitable for posting.
The Solution
Our range of stock items offered an ideal solution as they were available to order in small quantities with quick next day dispatch. Avalon chose a metal product due to the perceived high quality of products in a tin and the added benefit of protection to the product inside, especially as the goods are posted. The small tins were labelled and Shetland sheep wool was used to nestle the jewellery inside keeping with the handcrafted feel of their products.
What Avalon Jewellery Say:
"The packaging has been really well received by our customers and Tinware has proved to be fast and efficient, in fact one of our favourite companies to deal with."