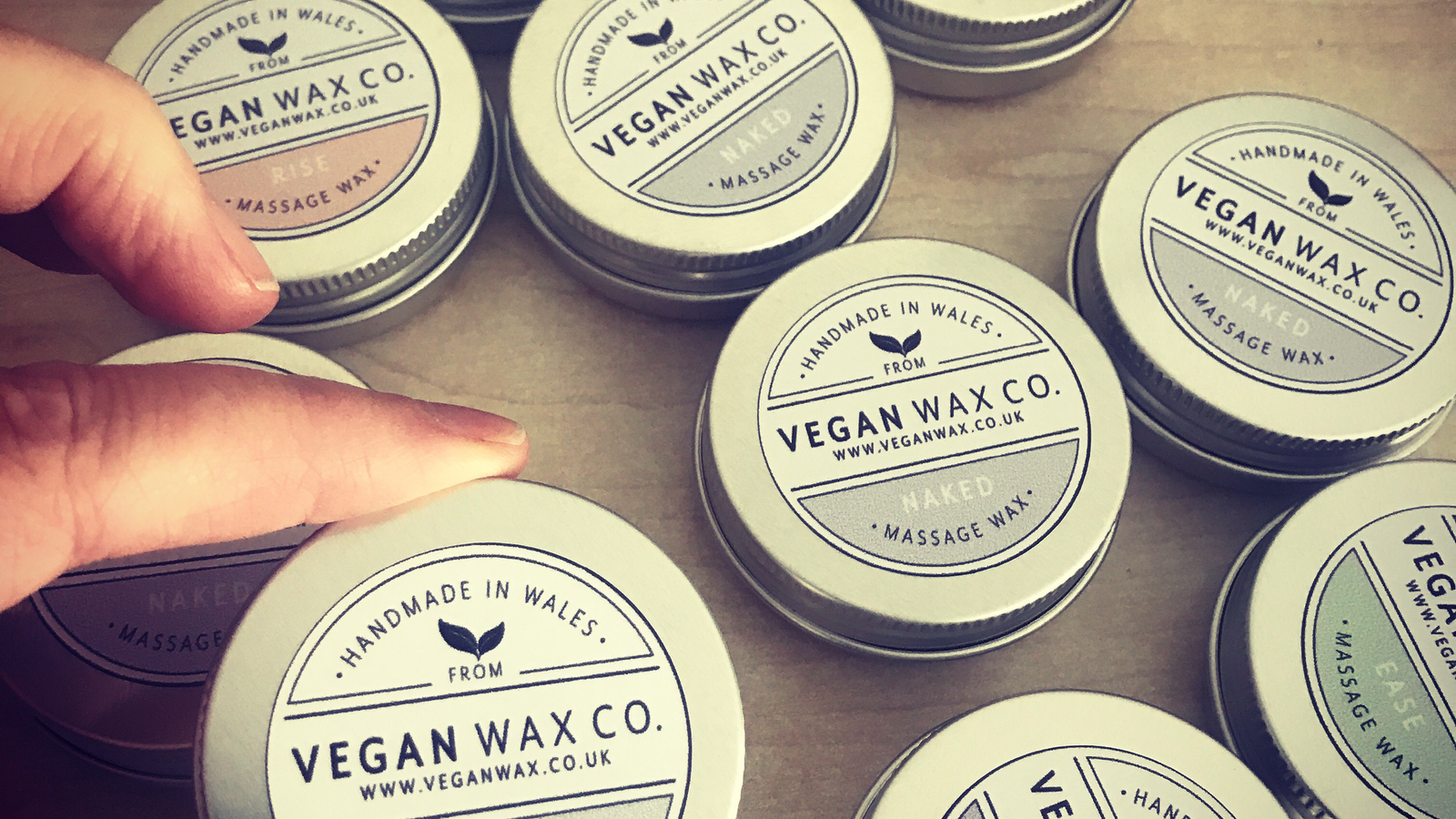 The Challenge
Vegan Wax Co was launched January 2019. Their range of massage wax is hand made in small batches with no animal products and it entirely vegan content. Susie, who started the company is a qualified clinical massage therapist and prefers to use a solid product rather than traditional oil as its much cleaner and easier to control. Currently there is just her and her husband, hand-making their products in Swansea and selling them online and at fairs and events.
After growing requests from therapists and clients for a massage wax that doesn't contain beeswax, Vegan Wax Co started to produce a product that met their clienteles demands.
Next was the search for a suitable container....
How we Helped
''I chose aluminium tins because they are so perfectly re-usable, even with the recycling possibilities of plastic there is a real move away from it and your tins are light (most of our business is mail-order) durable and don't buckle when filled with hot oil. Also they look absolutely great, we get compliments on the appearance of our products everywhere we take them and this is partly down to the tins."
What Vegan Wax Co. say:
"We needed a range of sizes including small tins suitable for sending out samples and you were able to provide these. One of the great things about Tinware Direct is the fantastic customer service, it is really great and the service is quick and efficient. I would definitely recommend Tinware Direct to anyone looking for tins."
---