Cosmetic Packaging Birmingham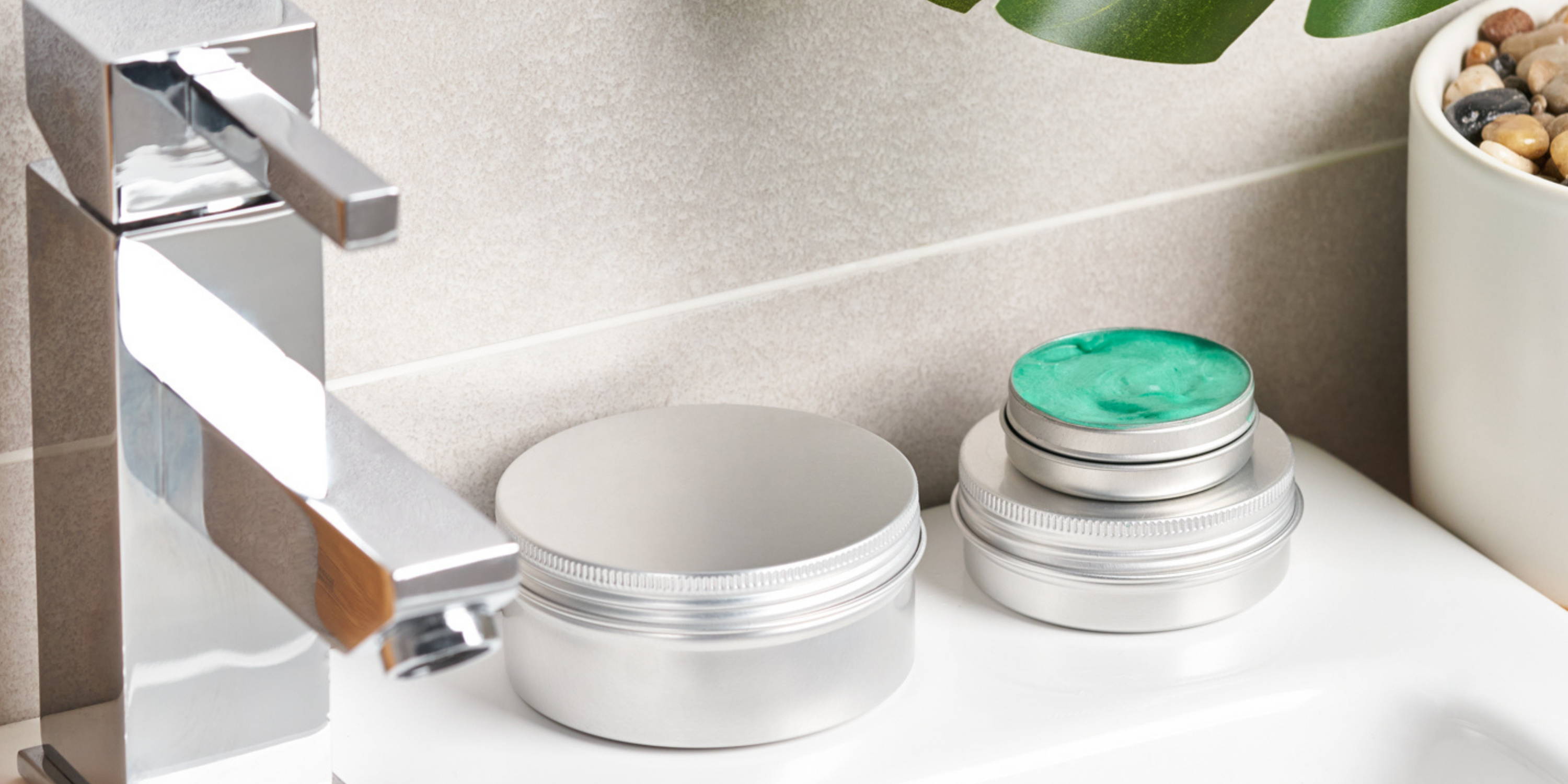 Cosmetic Tins Birmingham
Tinware Direct has a wide choice of ready to fill tins. If you are searching for tins to fill with your beauty care products, you're in the perfect place! We have two unique materials, aluminium and tinplate and we even stock cardboard tubes and jars which can also hold a wide range of cosmetic products.
At Tinware Direct, we can help you find tin packaging that meets your product needs and brand values, to ensure your cosmetic packaging stands out against the competition.
Aluminium Cosmetic Tins
Our wide range of aluminium tin containers is available in various shapes, sizes and colours giving you lots of options to choose from depending on what will suit your tin packaging needs. The Round Aluminium Tin Container with EPE liner is ideal for any creams or lip care, whilst the aluminium screw-top containers can be combined with a pump or spray action lid for dispensing creams or other liquids.
As aluminium tins are resistant to corrosion, they are perfect for water-based cosmetic products.  
Tinplate Cosmetic Tins
You can also select from our stock of ready to fill tinplate tins, which are available in lots of shapes, sizes and even colours such as red, rose gold, silver and gold. If you need tins for packaging cosmetics such as beard balms, hair wax or even lip balm, then our Slip Lid Lip Balm Tins are ideal Or why not create something special for events such as Mother's Day, Valentine's Day or as gifts for Christmas and Birthday by using our beautiful heart moulded tin which is available in red, silver and rose gold finishes.
Cardboard Cosmetic Tubes
We hold several cosmetic specific cardboard tubes and jars which feature an internal water-resistant lining to stop moisture transference.
Cosmetic Cardboard Shaker Tube
The cosmetic Cardboard Shaker Tube is available in two sizes and has a removable internal shaker making it ideally suited for beauty care products such as dry hair shampoo and other powder products.
Antiperspirant Tubes
These cardboard tubes make an ideal environmental alternative to traditional antiperspirant or sunscreen stick packaging. They feature a push-up base that glides through the tube easily thanks to the internal water-resistant lining which also eliminates moisture transfer. Choose from three different sizes and colours of black, white and a naturally brown coloured kraft.
Cardboard Jars
Why not take a look at our cardboard jars with a water-resistant liner too. This product is available in white, brown and matte black. This jar is great for balms, waxes and even food items!