Lantern Candles
Estimated reading time: 1 min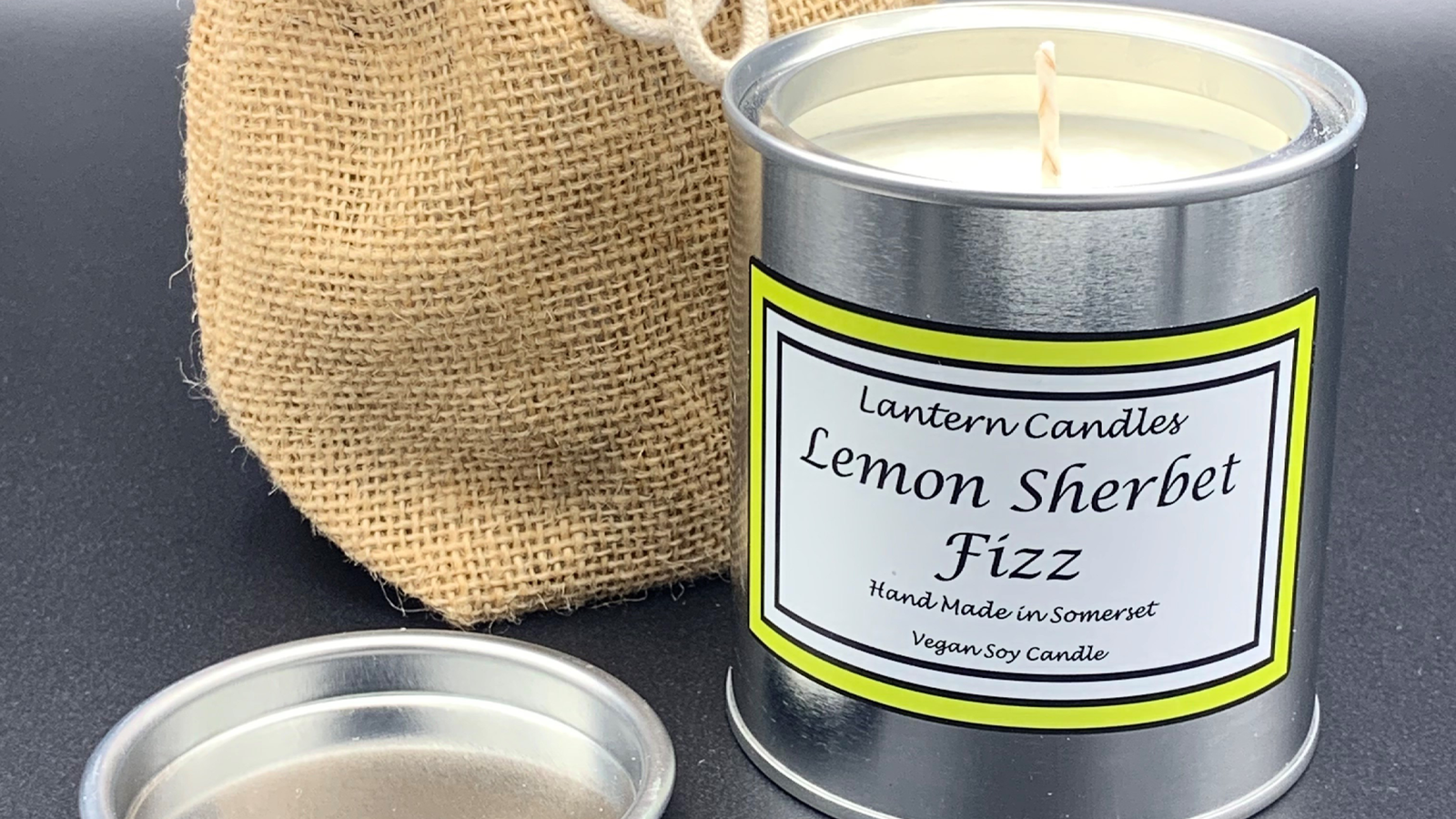 The Challenge
Lantern Candles, based in beautiful Somerset UK, produce a range of fantastic scented vegan soy wax candles. Jane, who owns the business, hand pours all the candles herself, ensuring they meet her exact quality standards.
Jane knew she had found her new career after attending a candle making class in 2017, and started the business shortly after. Her key mission was to produce a beautiful scented vegan candle product from soy wax, which her customers could use to create wonderful atmosphere in their homes.
Jane now needed to find suitable packaging that was light, durable and sustainable
How we Helped
Having tried glass which Jane found too heavy for posting and liable to break, she opted to trial metal with her customers. She spoke to Tinware Direct to find out what kind of tins would be most suitable and ordered a range of samples to test. After testing the tins with her products, Jane opted for a lever lid tin. Her customers loved it and now tin makes up her full range of products.
What Jane thinks:
"The 'tin candle' is so popular, and I always receive positive feedback at the craft fairs I attend. My customers love it and so do I. It keeps my fragranced candles fresh until you want to light them, and combined with my product labels it looks amazing. Thank you Tinware Direct for helping to shape my company"
---