Steel – The Permanent Material in the Circular Economy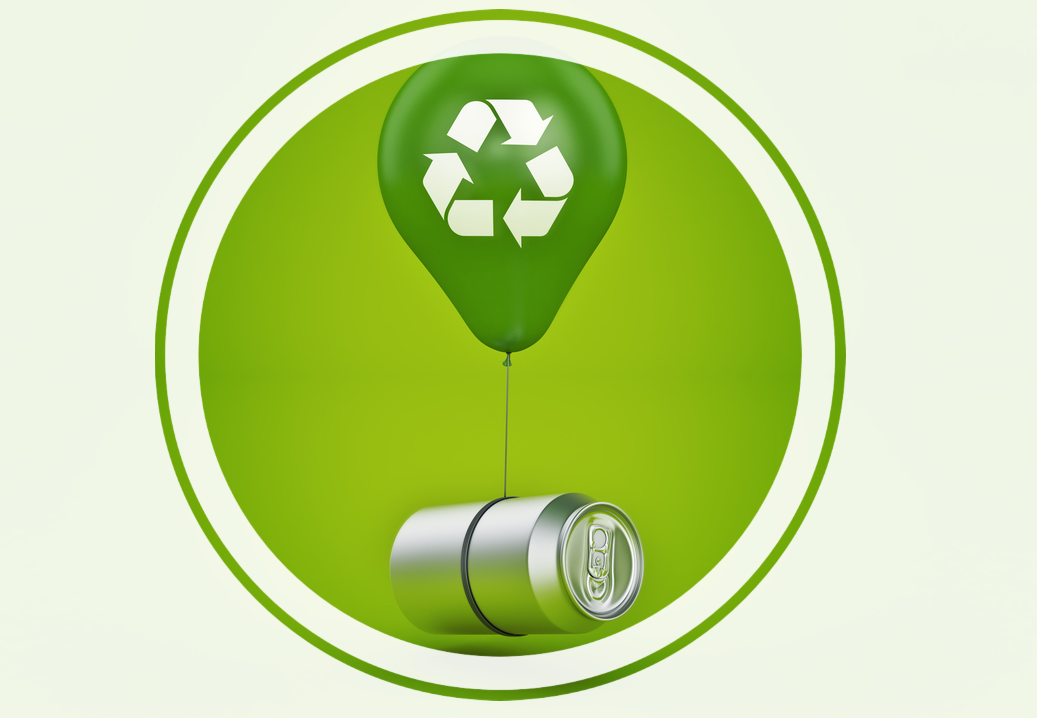 A sustainable circular economy is one in which society reduces its impact on nature and the environment, by ensuring resources remain in use for as a long as possible. As a permanent material, steel is a valuable resource and helps to achieve a circular economy. It is one of very few packaging materials than can be reused, re-manufactured and recycled.
The 4 R's… Reduce, Reuse, Re-manufacture and Recycle Reduce
Reduce
Over the years, the weight of products, and therefore the amount of material used, is key to the circular economy. Through investments in research, technology and good planning, steelmakers have over the past 50 years drastically reduced the amount of raw materials and energy required to make steel.
• Global warming potential for tinplate production (mainly CO2 emissions) has reduced by 12%
• Recycling delivers 30% energy savings and 46% less CO2 emissions
Reuse
Today, almost every by-product formed during the steelmaking process is used in new products. This helps to minimise the amount of waste sent to landfill, reduces emissions and preserves raw materials.
Some packaging materials can be recycled an infinite number of times, others just 2 or 3 times. Let's break down the lifespan of some of the most commonly used packaging materials:
• Paper – 5 to 7 times
• Cardboard – 3 to 4 times
• Glass – Infinitely
• Plastic – Once
• Polystyrene – Once
• Aluminium, copper and other metals – Infinitely
Re-manufacture
In a truly circular economy, products which stop working are easily restored. Many steel products such as construction, car engines and domestic appliances are already re-manufactured. Re-manufacturing takes advantage of the durability of steel and guarantees that the energy used to create the components is preserved. The benefits of this include:
• It is estimated that 75% of steel products ever made are still in use today
• 25 to 50% cheaper for the customer
• 80% energy saving
• Substantial conversation of raw materials
Recycle
Steel has been recycled ever since it was first made. Today, steel recycling in Europe has reached an all-time high of 79.5% meaning that for every 10 items of steel packaging put on the European market, close to 8 have been collected, effectively recycled and made available for the manufacture of new steel products. With an increase of 3.5% percent on 2015 data, steel for packaging's recycling rate is pulling ever further away from that of other packaging materials.
Source: https://www.steelforpackaging.org/
---