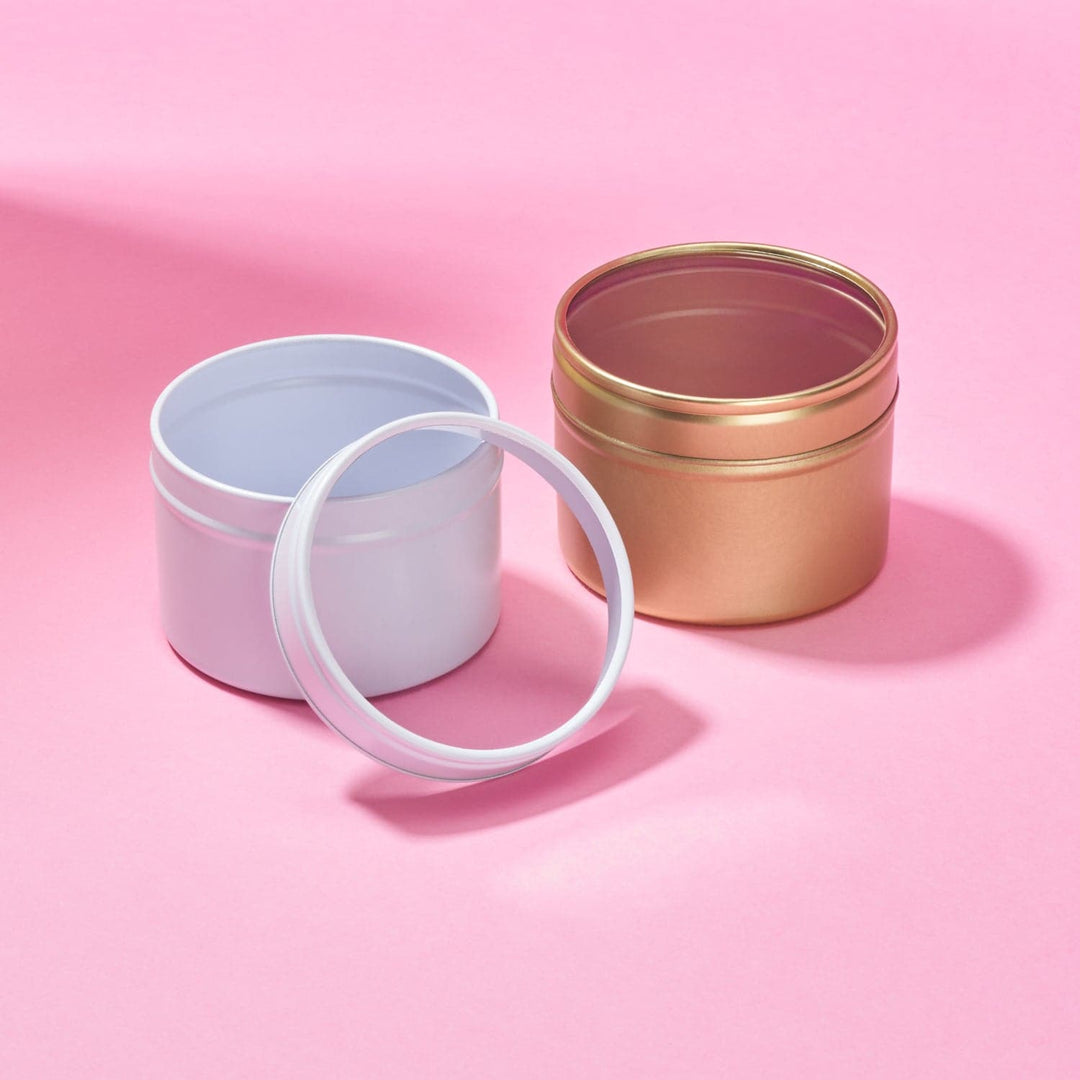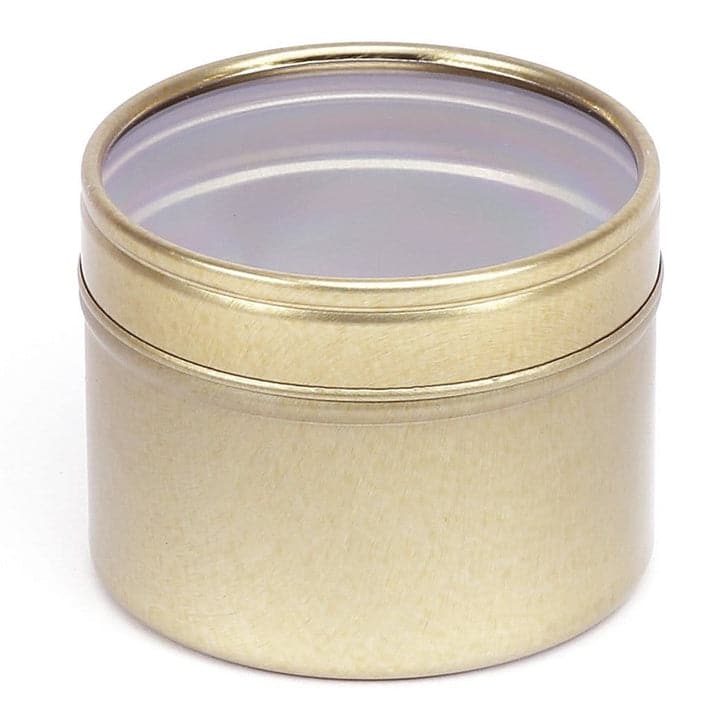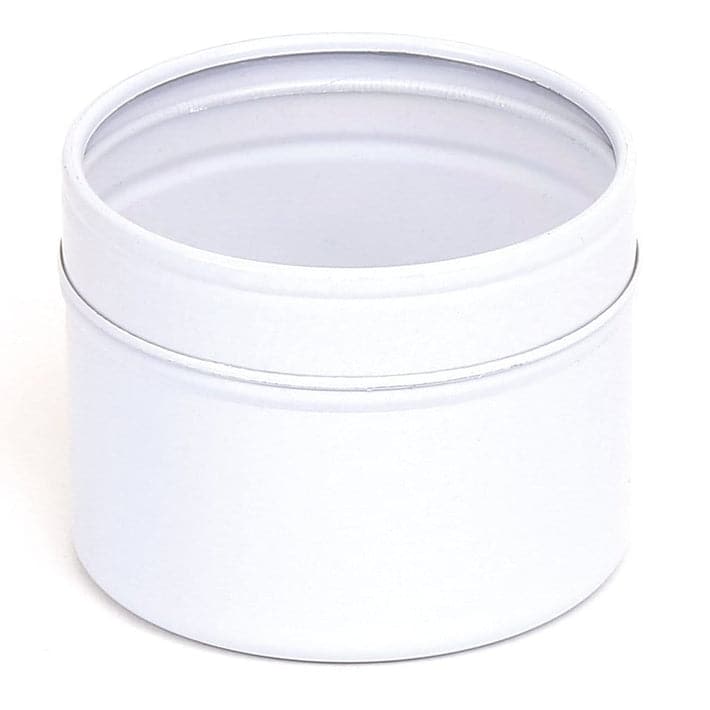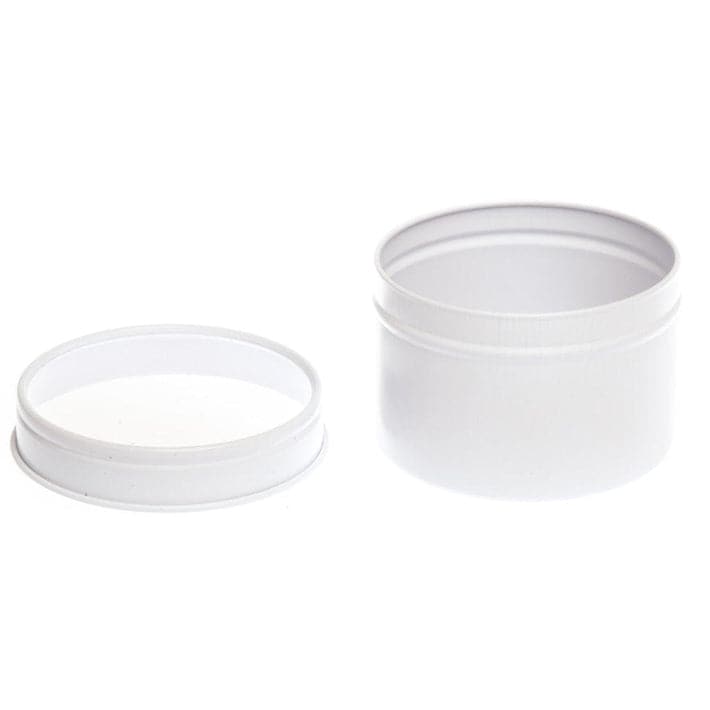 Round Seamless Tin With Window Slip Lid in White, Gold or Silver
T0748W
---
Product colours: gold, white, and silver
Packaging material: tinplate
Closure style: slip lid
Suitable uses: candle making, confectionery, food products, herbs, and spices
Properties: seamless and window
Product options: 3 colours
| This round seamless tin incorporates a window into the lid, perfect for viewing the products inside.
The tin is an excellent option for candle making as there are no seams making it leak-proof. It is also a great option for packaging food items such as confectionery, herbs and spices.
Made from tinplate, this tin is available in three classic colours: white, gold, and silver, and is the same colour inside and outside.
This packaging is made from tinplate metal and is the same colour inside and outside.
All our tins are coated in a food safe lacquer to make them durable and scratch resistant. They also contain recycled material and can themselves be recycled, refilled or repurposed, making them a great sustainable option.
Try before you buy. To order a sample, simply select the 'sample' option. A maximum of 10 samples can be ordered. Each sample is individually priced and a shipping charge of £5.00 applies at checkout.
You will receive a £10.00 voucher to spend on future orders over £40.00 when you order a sample.
United Kingdom
£7.50 - Order by 11 AM for next working day delivery.
£5.00 - Sample delivery charge when ordered separately
Europe
Please click here to place your order on our dedicated European website and for further information.
Rest of the World
Please call +44 1234 77 2001 to place your order or email us at info@tinwaredirect.com